In this article, you will get detailed points on how to check the background and try to clarify some frequently asked questions about the topic. Employment background checks , in other words, background check is widely used by personal departments.
Let's imagine a situation: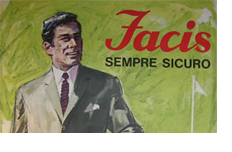 A company advertises a job vacancy where its objective is to conduct a selection process to evaluate job candidates. Subsequent to applying and participating in the selection process, the candidates who perform the best in the dynamic are called for an interview. In this interval comes the background check, but how?
With this, the contractor will get the resume containing the data of the candidates and will perform a background check, which may be criminal, commercial and financial. Any trace of this nature that can be found in the candidates' history puts them at a disadvantage compared to others.
Within this context we cite, background check is the conduct of a research, which may be simple or thorough, of criminal, commercial and financial background. You can consider this activity an important process that directly influences decision making.
Expert recommend to you: How to make the best management decision
Of course, choosing to hire an employee with a full background list is entirely up to the company. Some organizations see no problem. Others are more discerning, avoiding hiring anyone with minimal background information. Are you ready to learn how to do a background check? So, come on.
Structuring a background check
According to a brief introduction, background check is a practice where a background check of an entity can be done, either physical or legal. Like all practices, it is necessary to establish processes for efficient execution, minimizing the chances of errors.
Here are some important questions:
What information do I need?
How should I perform?
Where to find the information
How to evaluate the results?
These questions will guide the manager, towards the goal he wants to achieve, in order to assess whether the information raised will be relevant to his decision making. It is important to explore each question to learn how to best perform the background check.
What information do I need?
Within this question, we can raise two points for your solution, they are:
What information do I need to start the background check?
What information will be important to my decision making?
The first question is based on the personal data of the entity, which may be a CPF, NAME, CNPJ, and REASON and so on. The second issue, already more based on the result we expect, is as if it were a cross between data that could result in the relevant information.
How should I perform?
At this point, experts introduce their practical process, which we find the best way to do Background Check. The process can be done in two ways:
Simple process
Complete process
Let's explain how each one works.
Simple process
An online survey will be conducted, where the manager will search for information such as pending pertinent to the entity, the same ones we mentioned a little above:
Financial
Commercial
Criminal
With the result obtained, an evaluation will be made by a legal professional of the company.
Complete process
The complete process follows the line of online research, but the information needs to be more detailed, and the manager needs to obtain specific certifications about each point in which to get results.